Sequence Controls Inc. is located in Carleton Place, Ontario, Canada, on the outskirts of Silicon Valley North. Our headquarters are in a historic 17,000 sq. ft. 19th century stone mill on the banks of Canada's Mississippi River.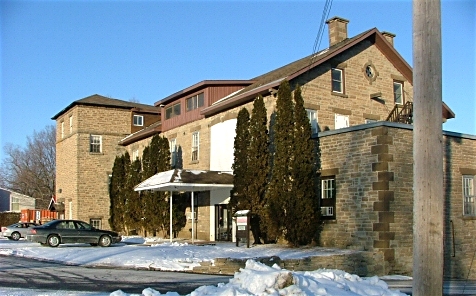 Sequence has twenty years experience in the design and development of embedded control systems. We pride ourselves in our ability to take your "back of the napkin" designs and turn them into a world-class product, competitively priced and available when you need it.
Sequence is an engineering powerhouse with expertise in software, hardware, mechanical design and is well known for its innovative designs in the jetted bath controls, HVAC and industrial automation. Many of our designs have resulted in patent protection for Sequence customers.
Sequence uses an in-house UL and CSA certified lab to assess and test products before electrical certification and, in our approved categories, can actually conduct the certification tests in a timely and very cost effective manner.
Our production engineering and skilled assembly personnel have experience in all facets of electronic assembly, including SMT and Thru-hole manufacturing, transformer design and winding, in-house screen-printing. Large scale production can also be done through our qualified overseas manufacturing partners. Our quality system is registered and audited to ISO9001-2000 standards.
Think of Sequence as an extension of your engineering/manufacturing capabilities to bring your products to market on budget and on time.